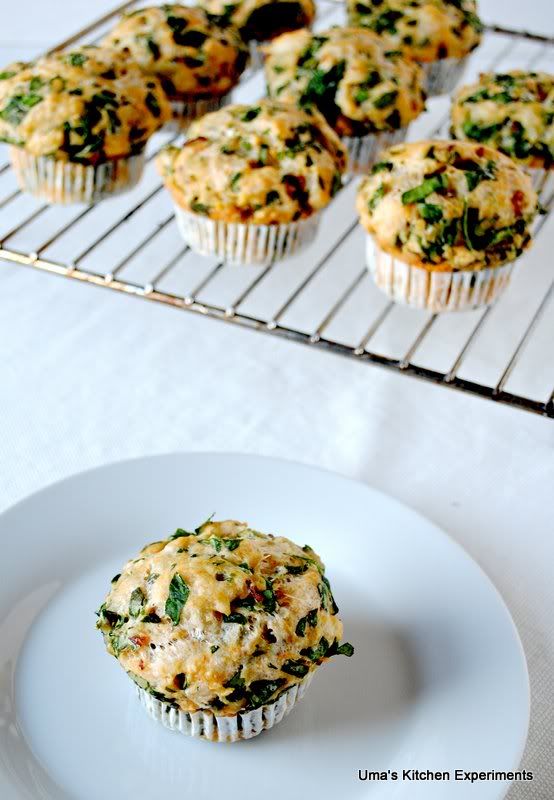 If you have noticed it properly, only two or three recipes can be found in my blogs baking category. Though I like to experiment a lot in baking, I afraid to do and always worry about final outcome. Sometimes I blindly follow the recipes from my fellow blogger, cook books and TV shows. Like wise, I tried this Spinach and Cheese Muffins from the hamming bird bakery cookbook. These are savory muffins and the the cookbook recommends to use hard cheese to enjoy more muffins.
Did you know? Consuming cheese will reduce the plaque around the teeth and strengthen the tooth enamel. Overall, consume cheese with proper interval and avoid tooth decay!
Basic Information:
Preparation Time: 20 minutes
Cooking Time: 30-35 minutes
Makes: 12 muffins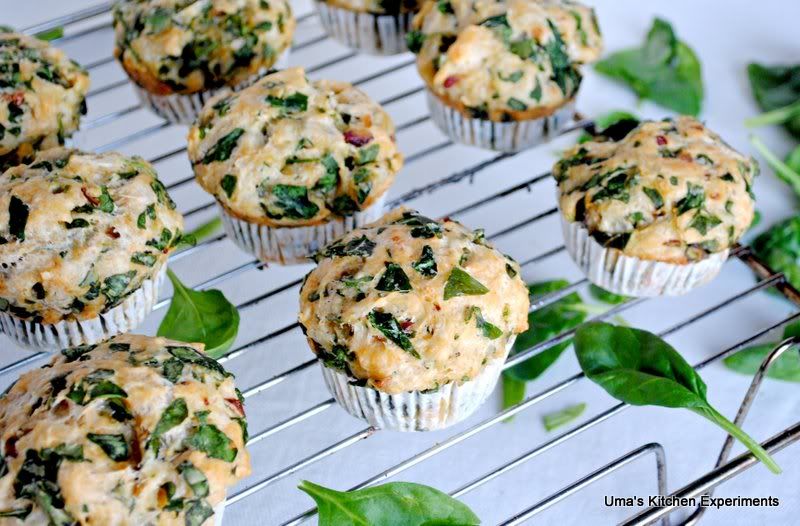 Ingredients:
Butter – 30 grams
Red Onion – 1/2 small one, finely chopped
Plain Flour – 360 grams
Baking Powder – 2.5 teaspoons
Cayenne Pepper – 1 teaspoon
Cheddar cheese – 250grams, grated
Whole Milk – 220 ml
Egg – 1 no
Baby Spinach Leaves – 130 grams (I added 150g)
Salt – 1/4 teaspoon (optional)
Method:
1) Preheat the oven to 170C(325F). Line the muffin tray with muffin cases.
2) Take a pan and heat butter. When it starts to melt, add onion and fry well. Keep it aside once done.
3) In a small bowl, mix milk and egg together and keep it aside.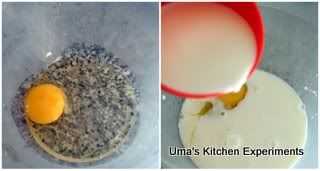 4) In a separate large mixing bowl, mix flour, baking powder, cayenne, salt and cheese.
5) Now give a quick stir to egg milk mixture(as said in step 3) and pour slowly into the flour mixture and mix till all the ingredients are mixed well.
6) Add fried onions(as said in step 2) and baby spinach. Continue mixing until everything evenly mixed.
7) Take approximately one big lemon sized quantity from the bowl transfer to the muffin cases.
8) Bake them for 30-35 minutes or until the muffins became golden brown. At final stage, a skewer inserted into the muffin should come out clean.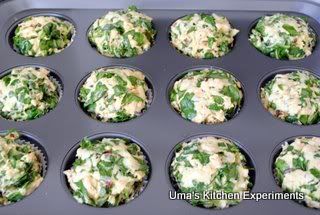 9) Cool slightly and transfer to the wiring rack to cool completely.

Note:
1) As the batter was tight like our chapati dough, I couldn't use the electric whisk to mix it. Instead I used my hands to finish the job.
Sending this recipe to Healthy Cooking Challenge-Healthy Bakes guest hosted by Priya of Priya's Easy n Tasty Recipes and originally from Smitha of My Tasty Curry.
Also to sizzling tastebuds's Global Food Festival.