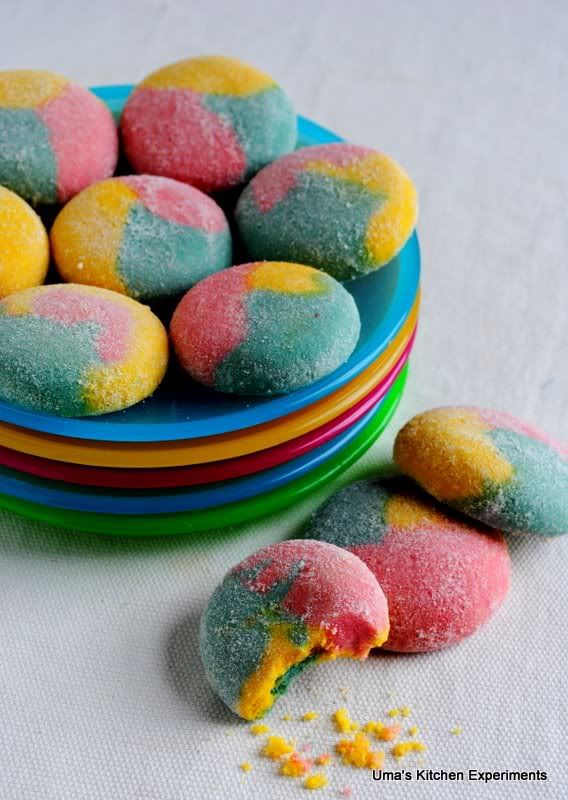 I fell in love with these suji cookies after tasting semolina cookies. I bookmarked this from Easy Cook when I saw at first moment. Suji cookies are nothing but Malaysian cookies(Biskut Suji Kristal – I am really addicted to these cookies) and I guess they got the name as we coat it with castor sugar at the end. The procedure is almost same as semolina cookies but we are adding ground almond here. It gives an exotic taste with an aroma of ghee. They also melt in your mouth like semolina cookies.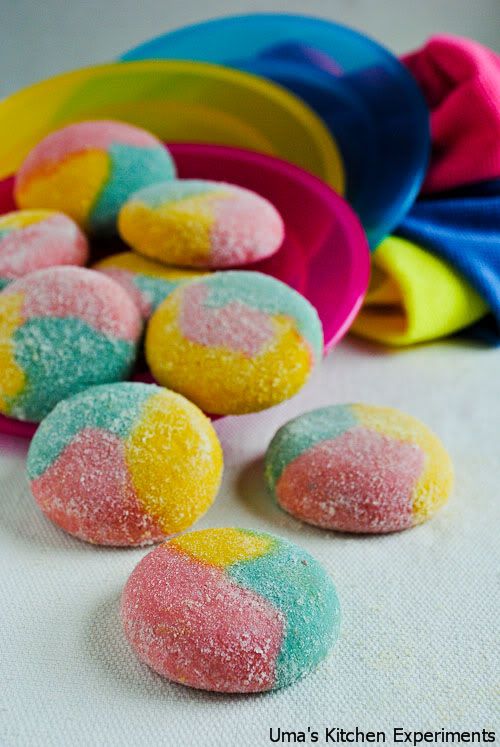 Basic Information:
Preparation Time: 30 minutes
Idle Time: 20 minutes
Cooking Time: 15-20 minutes
Makes: 15-20 cookies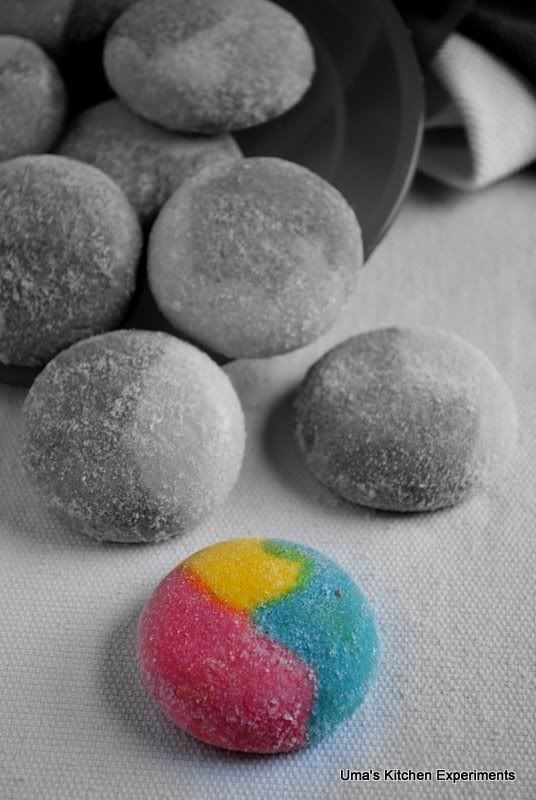 Ingredients:
All purpose flour/ Plain flour/ Maida – 1 cup
Baking powder – 1/2 teaspoon
Baking soda – 1/2 teaspoon
Icing Sugar – 1/2 cup
Roasted ground almond – 1/2 cup
Salt – 1/8 teaspoon
Ghee/Clarified butter – 1/2 cup, melted and cooled to room temperature
Vanilla extract – 1/2 teaspoon
Edible food colours – pink, yellow and blue (change with the colour you have)
Caster sugar – for coating the cookies
Method:
1) Combine all purpose flour, baking powder and baking soda. Sift it for even mixing.
2) Add Icing sugar, roasted ground almond, ghee, salt and vanilla extract one by one.
3) Make smooth dough. Final dough will be soft and tight. Keep aside for 20 minutes.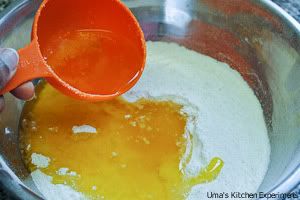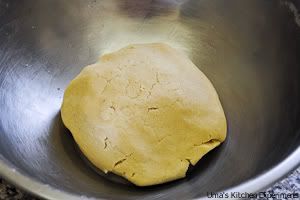 4) Preheat the oven to 150C for 15 minutes. Line the baking tray with parchment paper and keep aside.
5) Divide the dough into 3 equal parts.
6) Add enough food colour and knead well for 5 minutes so that the colour spreads out all over the dough.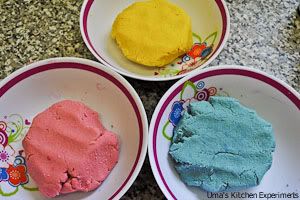 7) Pinch approx 3g from each colour dough and combine them into one small ball. (I took more than 3g for time saving :-))
8) When you combine 3 colour, you get a marbled shape ball. Repeat the step and make marbled balls for the remaining dough.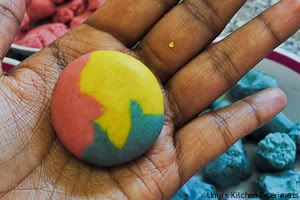 9) Arrange them in a baking tray with 2 inches apart.
10) Bake it for 15-20 minutes.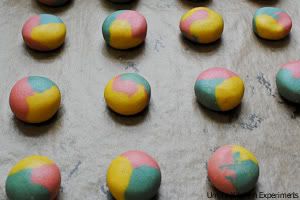 11) Once done, cool the cookies completely. Then, coat the cookies with caster sugar.
12) Cookies are ready.
Note:
1) Cookies enlarge when they are baked. so make sure to make <10g for each cookie to make perfect shaped cookie balls.
2) Measure ghee after melting. Add ghee little at a time till you make a soft dough.
3) You can use ready to use store bought ground almond or roast and grind the skinless almonds at home.