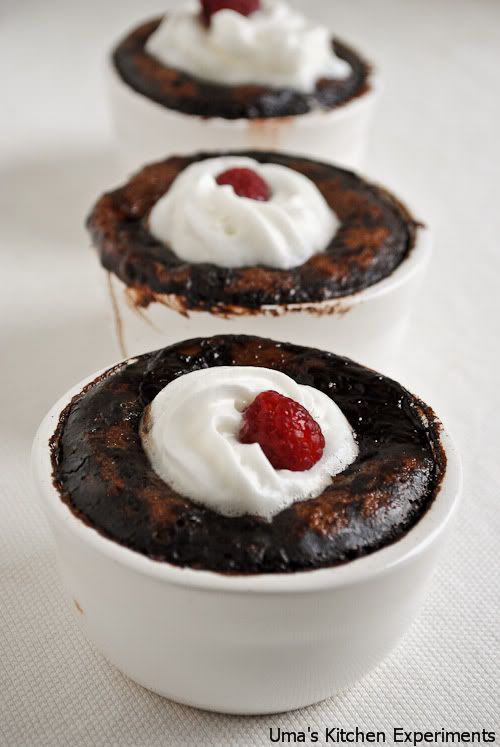 When I saw coffee and chocolate pudding first time at Priya's site (Priya's Feast), I bookmarked it right away to try it. After quick checking of ingredients, I baked it and I need to say the time taken to taste this pudding was just below 30 minutes. I couldn't control myself eating this pudding before I click a picture. It was very gooey, tasty and sinfully delicious. I halved the recipe and served with a tablespoon of whipped cream and a raspberry.

Basic Information:
Preparation Time: <10 minutes
Cooking Time: 15 minutes
Serves: 2-3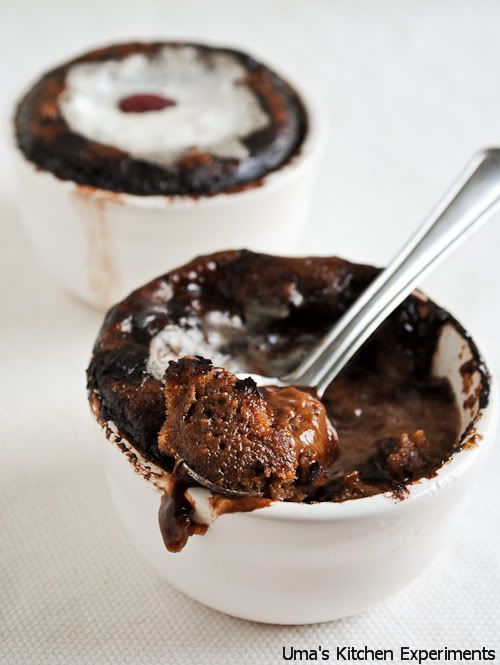 Ingredients:
All purpose flour/ Plain Flour/ Maida – 1/2 cup
Baking powder – 1/2 teaspoon
Unsweetened cocoa powder – 1 teaspoon
Brown sugar – 1/4 cup
Milk – 1/4 cup
Butter – 1 tablespoon, melted, cooled to room temperature
Egg – 1/2 well beaten egg
Walnuts – 2 tablespoons, chopped
For Topping:
Brown Sugar – 1/4 cup
Cocoa powder – 1 tablespoon
Strong black coffee – 1/2 cup
Method:
1) Preheat the oven to 180C. Grease 2 medium size or 3 mini ramekins with butter or cooking spray.
2) Sift flour,baking powder and cocoa powder together. Add brown sugar and mix well. Keep aside.
3) Mix melted butter, milk, egg and walnut in another bowl.
4) Pour this wet ingredients to dry ingredients.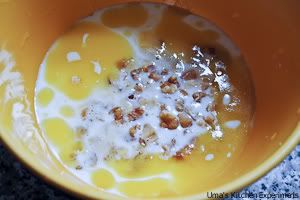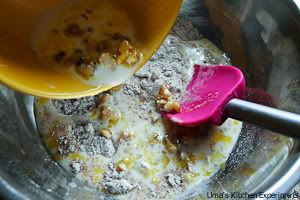 5) Mix until all the ingredients are well combined.
6) Spoon the batter into the greased ramekins. Make sure to maintain the batter level between 1/2 to 3/4 of the ramekins.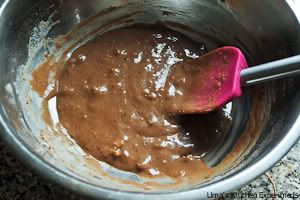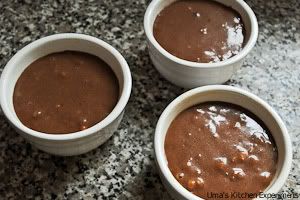 7) Sprinkle over the ramakins evenly with brown sugar and then with cocoa powder.
8) Then, pour over the coffee on top of cocoa powder. Do not stir.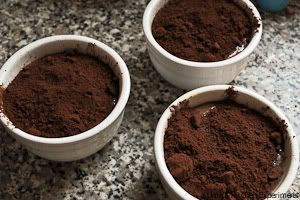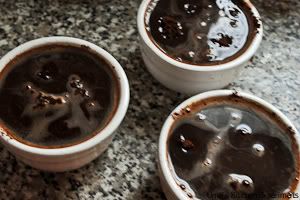 9) Bake it for 15-20 minutes.
10) Once done, serve with whipped cream or sprinkle with cinnamon and sugar or serve with vanilla ice cream.

Note:
1) I used only 2 tablespoons of brown sugar and 1/4 cup of black coffee for topping and still it tasted very good.
2) I prepared black coffee using Nescafe instant coffee powder. I think BRU can also workout.