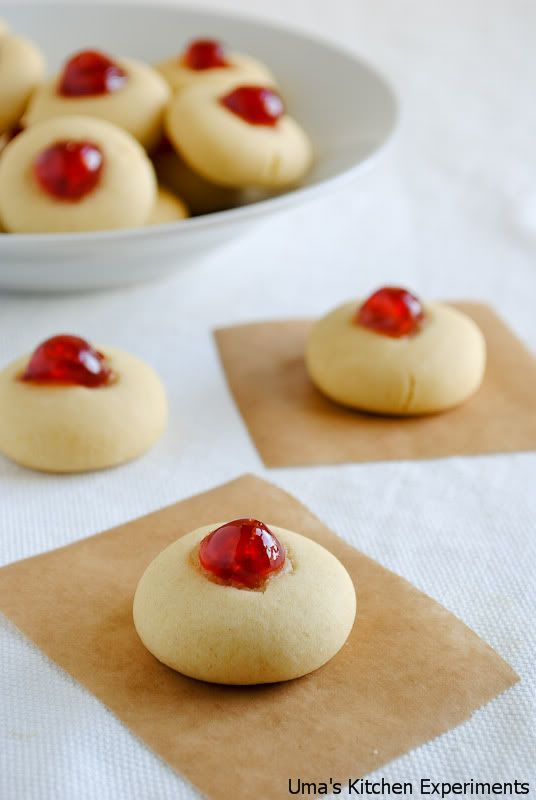 I have bookmarked few baking recipes from treat and trick blog and tried few of them. I find all her baking recipes are simple and easy to make at home with
available ingredients what we usually have at our pantry. They also worked out well. As a first step, I am posting one of her simple, very easy but delightful semolina cookies.
The authentic recipe calls for equal quantity of butter/ghee and sugar. but I have tweaked it to satisfy my family's taste buds. The cookies are also called as ghee cookies/biskut suji and they can be prepared with or without the semolina. They melt in your mouth when you taste them. If you are newbie baker, then I would suggest you to go for this cookies. Even your children can bake this. It is such an easy recipe!

Basic Information:
Preparation Time: 15 minutes
Cooking Time: 15-20 minutes
Makes: 25 cookies
Ingredients:
Butter/Ghee – 1/2 cup
Self raising flour – 1 cup
Semolina – 1/2 cup
Caster sugar – 1/4 cup
Glazed cherries- 12 numbers (Optional)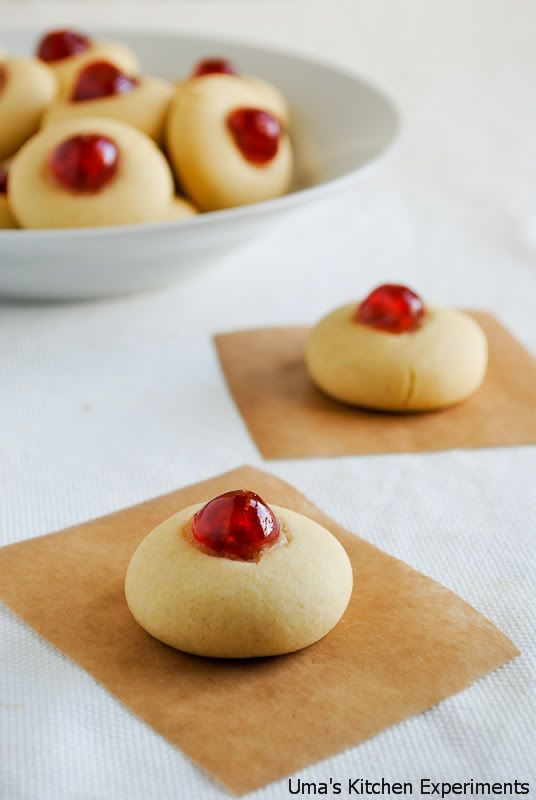 Method:
1) Preheat the oven to 160C(320F). Place the baking paper in on baking tray.
2) In a mixing bowl, cream butter and sugar.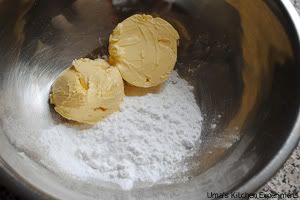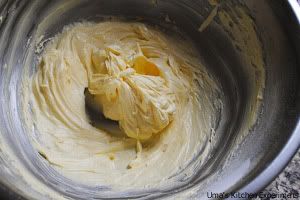 3) Add semolina and flour to this mixture.
4) Initially, it looks like bread crumble, but you can form a soft dough. Use your hand for making this.
5) Divide the dough into a big gooseberry size balls. Place them in baking paper by leaving an inch of space between them. Place the cherries on top of it.
6) Bake it for 15-20 minutes or until the cookies very slightly change in colour.
7) Transfer to a wire rock and cool completely.
8) Store in a air tight container.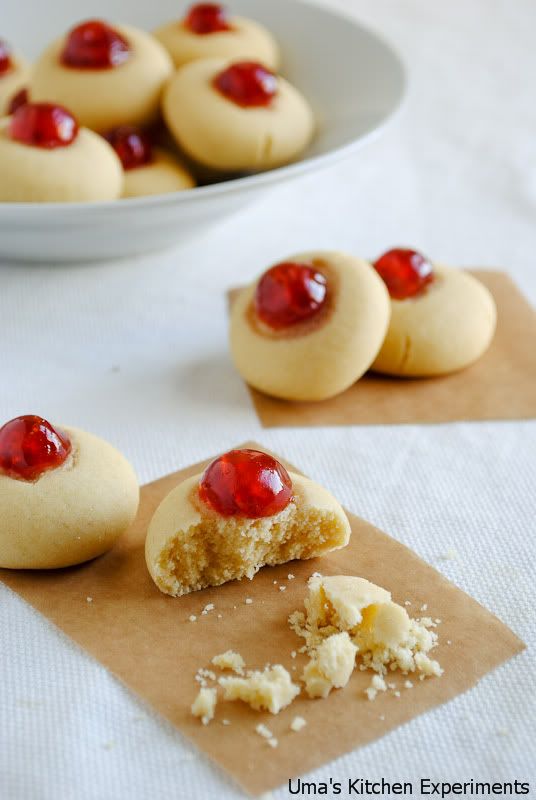 Note:
1) Cut the glazed cherries into 4 and use them to decorate. As I used less sugar, I used half cherry to decorate.
Sending this recipe to Bake Fest #2 hosted by Sangee of Spicy treats!