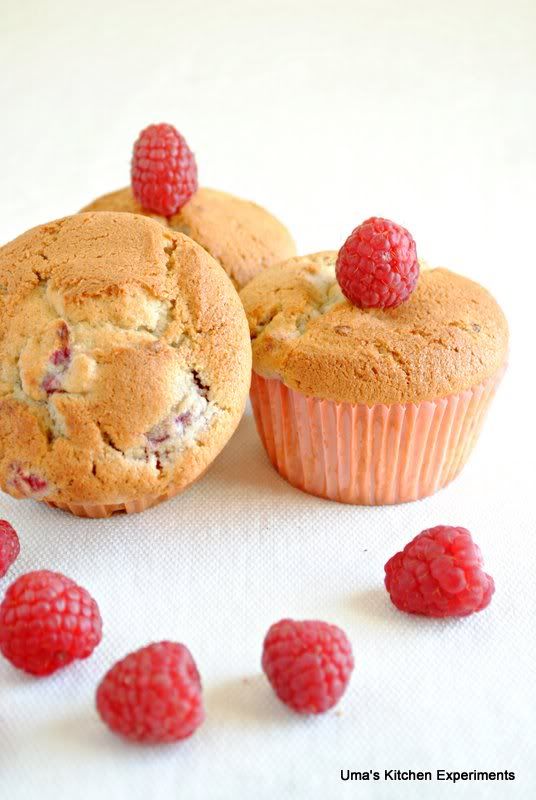 My another experiment with baking is raspberry muffins. I adapted this recipe from here and reduced the quantity of ingredients in to half as I prepared only for me and my husband. I used fresh raspberries and with the batter you can make 6-7 muffins. Instead of raspberry, you can also use strawberry, blueberry and blackberry. Good thing is you can also use whole wheat flour instead of all purpose flour. But I used only all purpose flour.
Did you know? Raspberries are high in vitamin 'C' content and it has about 50% of the recommended daily allowance.
Basic Information:
Preparation Time: 15 minutes
Cooking Time: 20-25 minutes
Makes: 6 muffins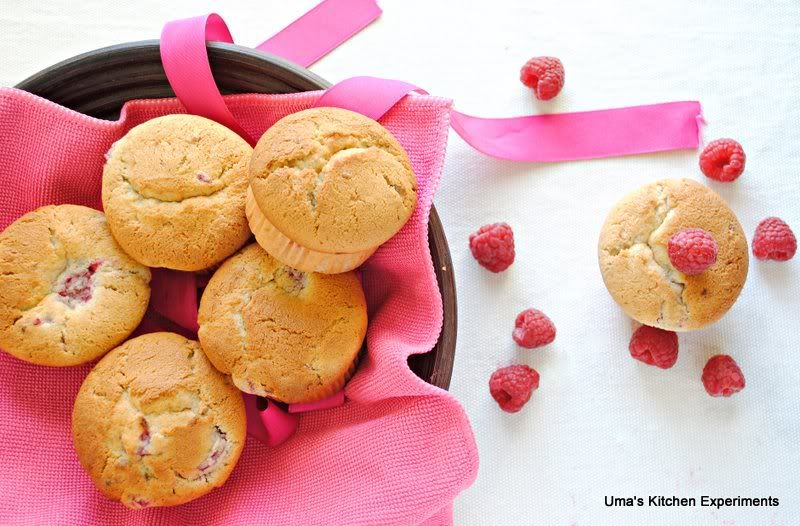 Ingredients:
Butter – 1/4 cup
Sugar – 1/3 cup
Egg – 1 no
All Purpose flour / Whole wheat flour – 1 cup
Baking powder – 1 teaspoon
Salt – 1/4 teaspoon
Milk – 1/4 cup
Vanilla extract- 1/4 teaspoon
Raspberries – 1/2 cup
Cinnamon Sugar mix – to sprinkle on top of muffins (Optional)
Method:
1) Get ready with all the above ingredients at room temperature. Preheat the oven to 200C(400F). Line muffin tray with muffin cases.
2) First sift flour, salt and baking powder together and keep aside.
3) In a mixing bowl, cream butter and sugar for a minute.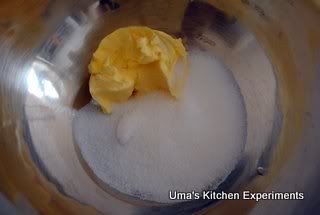 4) Add egg and mix well.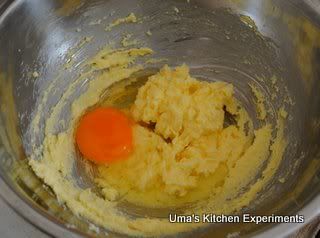 5) Then, Add flour mix(as said in step 2) and milk alternately to the mixing bowl.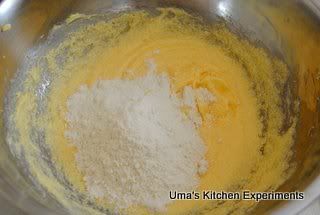 6) Add vanilla extract.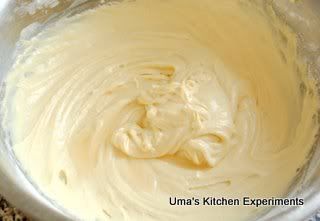 7) Now, put raspberries and very gently stir in them.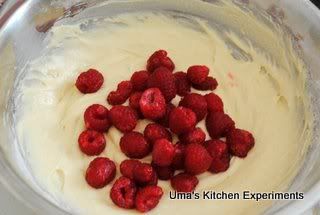 8) Spoon the batter into muffin tray. Sprinkle the cinnamon sugar mix on top if using.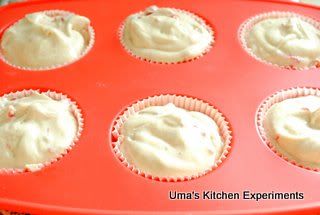 9) Bake it for 20-25 minutes.
10) Once done, Cool slightly and transfer to a wiring rack to cool completely.