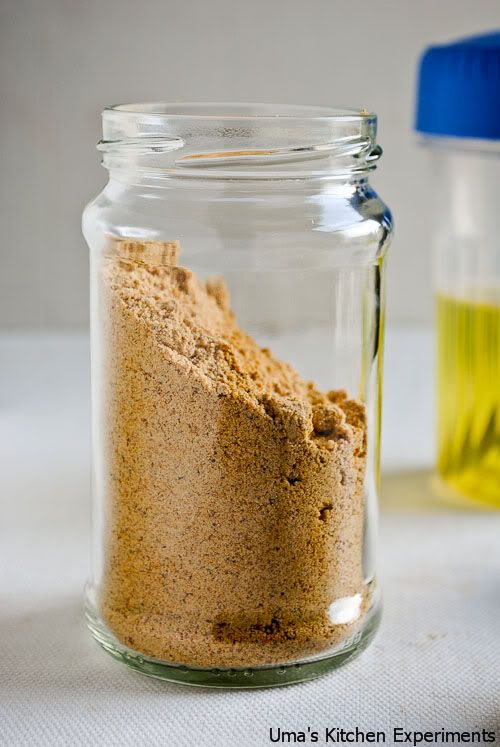 Paruppu podi is very often used with rice and ghee at every south Indian household especially in andhra cuisine. It is also one of the podi which is usually available at our home. My MIL usually prepares it in large quantity and grind it in mill near our home. This time, I have prepared it in a small quantity only for me and my husband.
Kandipappu podi or any kind of dal podi is very well known with vegetarian andhra meal. It is said to be that an andhra meal never completes without dal and pulusu. Sometimes, this dal is replaced by a ready to use dal powder with a dollop of ghee due to time starving (It is my guess). Thus, andhra cuisine has many podi varieties and now also you can find andhra thali is served with some dal powder.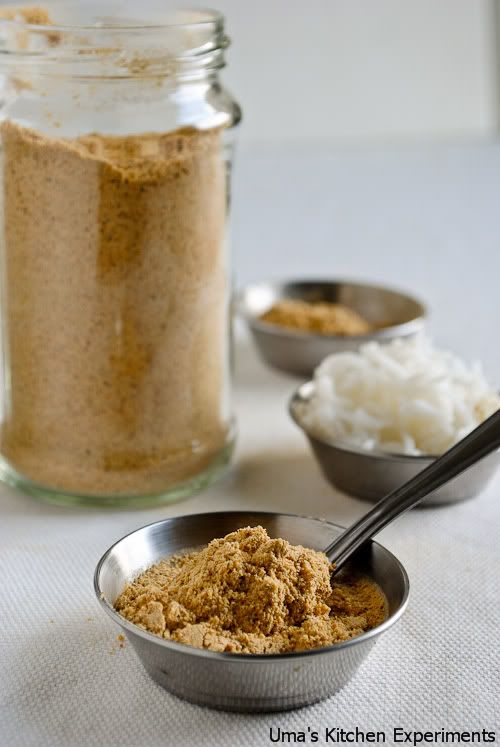 Basic Information:
Preparation Time: 30 minutes
Makes: 1 and 1/2 cup
Ingredients:
Toor Dal – 1 cup
Cumin seeds – 1 tablespoon
Black pepper – 1 tablespoon
Dry red chilli – 6 nos / adjust according to your spice level
Curry leaves – 2 strings
Asafoetida – a big pinch
Garlic – 1 clove (optional)
Salt – to taste
Oil – 2 teaspoons
Method:
1) Take a wide pan and dry roast toor dal till it releases nice aroma and turns slight brown colour.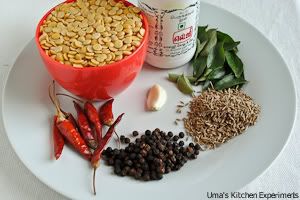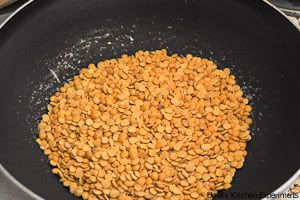 2) Transfer to a dry plate and keep aside.
3) In the same pan, add oil. when it is hot, add cumin seeds, blackpepper seeds, dry red chillies and curry leaves. Roast till they are crisp.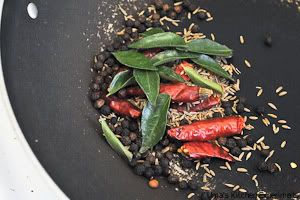 4) Allow all the roasted ingredients to cool completely.
5) In a mixer/food processor/coffee grinder, put all the cooled ingredients with salt and asafoetida. Make a powder.
6) Towards the end of the grinding, add garlic(if using) and finsh the grinding. The texture should be fine coarse powder.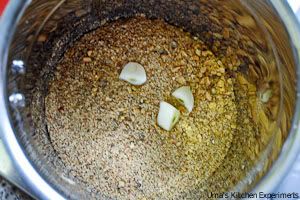 7) Store it in a air tight container and serve with hot steamed rice and ghee.