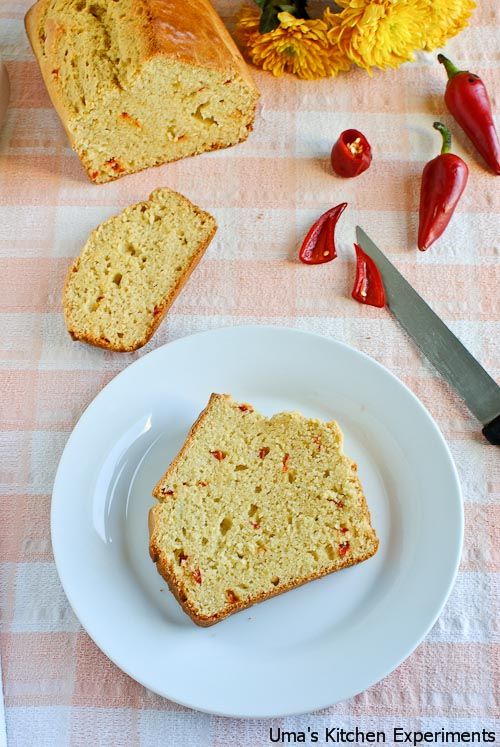 Though I have a great appetite for sweet dishes, I got bored with sweet breads. For a change, I baked a couple of savoury breads few months back for my hubby who is not a big fan of sweet breads. When I was browsing, I found this bread with a spicy hit of jalapenos from closet cooking. Bookmarked it immediately. Luckily, I had all ingredients with me and so I started baking it immediately.
We enjoyed it for tiffin with a hot cup of tea. Also I prepared Bread pizza with cheese topping. The bread was soft, moist and little crumble.
Basic Information:
Preparation Time: 10 minutes
Cooking Time: 35 minutes
Serves: 6-7 people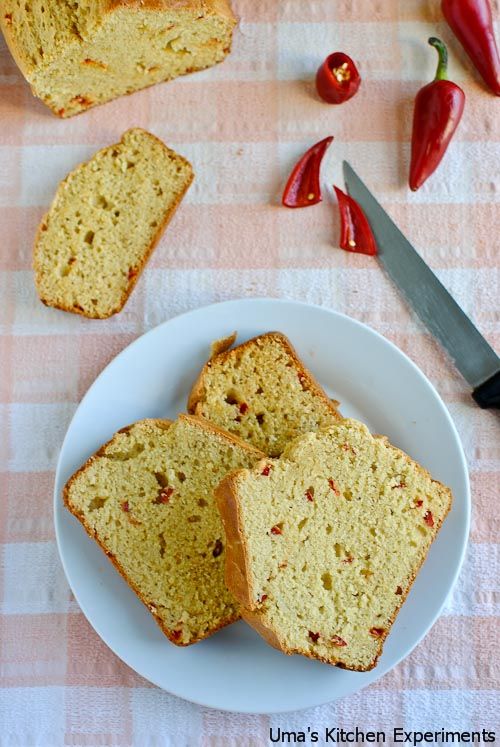 Ingredients:
Milk / Buttermilk – 1 cup
Oil / Butter – 1/4 cup
Eggs – 2 nos
Cornmeal – 1 cup
All purpose flour – 1 cup
Sugar – 2 tablespoons
Baking Powder – 2 teaspoons
Baking soda – 1/4 teaspoon
Salt – 1/2 teaspoon
Jalapeno Peppers – 2 nos, finely chopped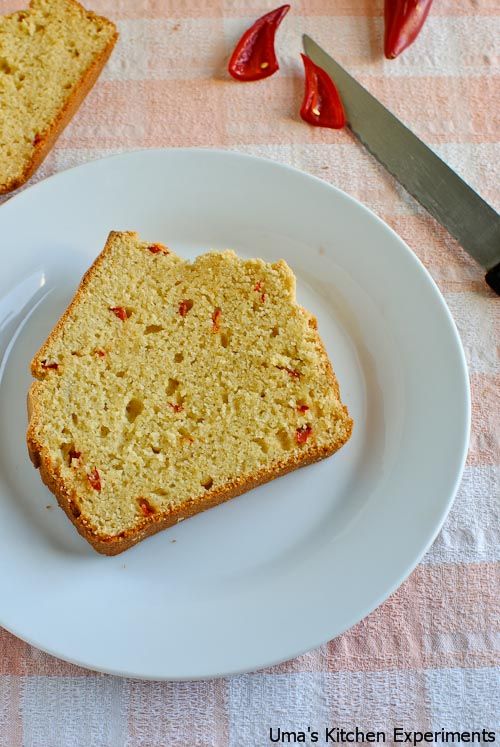 Method:
1) Grease the loaf pan (I used 2lb, 25CM X 12CM pan) with butter and dust it with flour.
2) Preheat the oven to 375F (190C).
3) In a mixing bowl, mix milk,oil and eggs. Beat well.
4) In another large mixing bowl, mix cornmeal, all purpose flour, baking powder, baking soda and salt. Make sure to incorporate all the dry ingredients well.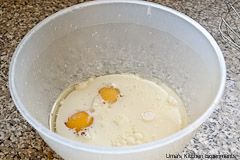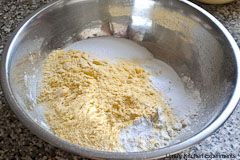 5) Add the wet ingredients to the large bowl with dry ingredients. Mix well.
6) Add the chopped, seeded jalapeno peppers. Mix again.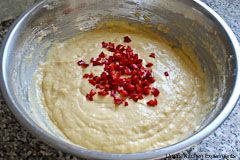 7) Pour this batter to the prepared loaf pan(as said in step 1)
8) Bake it in the preheated oven for 30-40 minutes or until a toothpick inserted into the centre of the bread comes out clean. It took 35 minutes for me.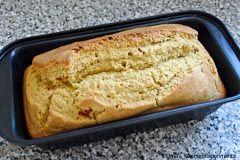 9) Once the bread is ready, cool for while and transfer to the wire rack to cool completely.
10) Slice and serve with hot tea.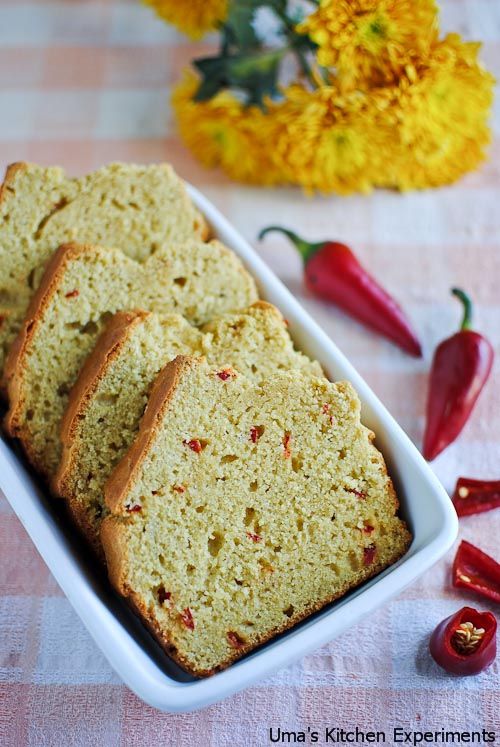 Note:
1) Use soft cornmeal for baking this bread.
2) Increase the number of jalapeno peppers for extra hit of spiciness.