Just two days before when I was reading something, I came across 'Baking Boy-Bait' and I googled it to know more about it resulted few cake recipes. Among them, I inspired by this egg less blueberry boy bait from Chef In You and immediately the next day I prepared it and today I posted it.
Now, you want to know what is 'Bluberry boy-bait' right? From my understanding, it started with a teen-age girl who participated in Pillsbury's baking competition. Simply, here you go with the story behind this cake and the name.
"In 1954, a 15-year old girl participated in the junior level Pillsbury baking competition and won second prize with moist, tender, soft blueberry cake. The cake created a wonderful effect on teenage boys just with a bite, made her named the cake as 'boy bait'"
It is really a soft, spongy and yummy cake. you will really like it!
Basic Information:
Preparation Time: 20 minutes
Cooking Time: 45-50 minutes
Serves: 8-12
Ingredients:
All purpose flour – 2 cups , divided
Baking powder – 1 tablespoon
Salt – 1 teaspoon
Unsalted butter – 1 cup, room temperature
Granulated Sugar – 1 cup (plus 1/4 cup, if you need more sweet)
Vanilla extract – 1 teaspoon
Milk – 3/4 cup
Yogurt – 1 cup
Fresh Blueberries – 1 cup, divided
Granulated Sugar – 4 tablespoons, for top decorating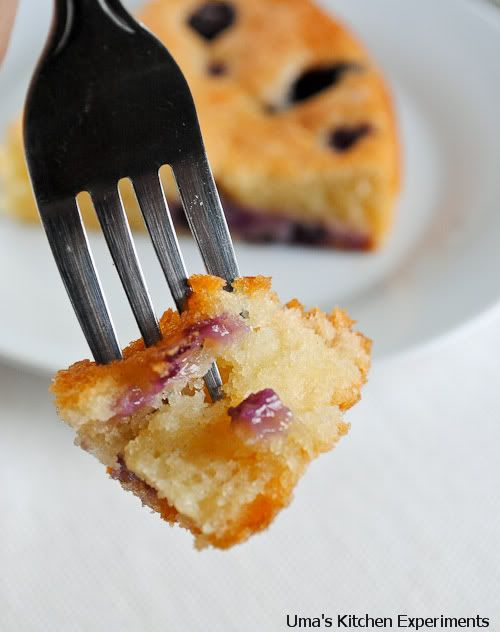 Method:
1) Preheat the oven to 175C(350F). Grease the 8″ round cake tin or 8″X8″ square cake tin or 9″x13″ cake tin with butter and then flour.
2) In a mixing bowl, mix well the flour, baking powder and salt. Keep it aside.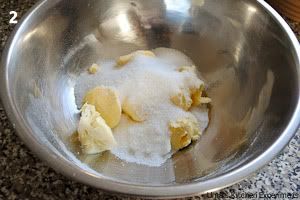 3) In an another bowl, cream butter and sugar. Add vanilla extract and mix well.
4) Add one third of the flour mixture to butter mixture and mix just until incorporated.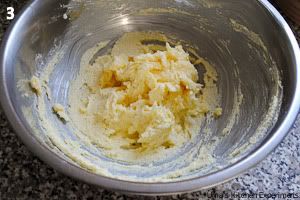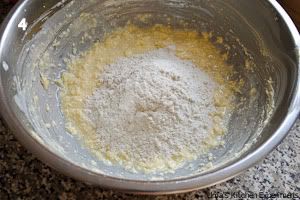 5) Add half of yogurt and half of milk. Mix until all incorporated.
6) Add half of the remaining flour. Mix it until incorporated. Continue with remaining yogurt and milk and then finish with flour. Make sure not to over beat.(flour, milk and yogurt, flour, milk and yogurt, flour – follow this order)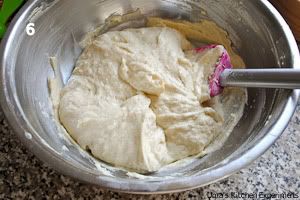 7) Now in a small bowl, take blueberries and toss with a teaspoon of flour.
8) Add the tossed blueberry to the batter and using the rubber spatula, gently fold in.
9) Spread evenly in the baking tin prepared(as said in step1).
10) Scatter the remaining blueberries over the top of batter. Sprinkle granulated sugar followed by it.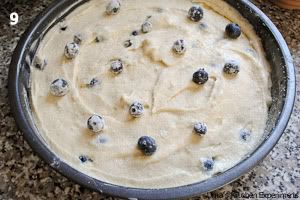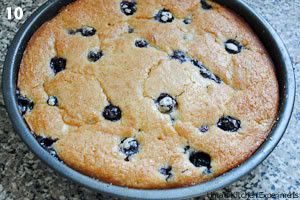 11) Bake it for 45-50 minutes or until the toothpick inserted in the centre of the cake comes out clean. Cool it for 15-20 minutes and transfer to serving plate with top of the cake facing up.
12) Serve warm or cold.
Note:
1) I halved the recipe to occupy enough with my baking dish. However, I have given the original recipe for easy understanding.
2) I stored the cake in an airtight container for 2 days and it was good.
3) Tossing of blueberry in the flour keep them from sinking to the bottom of the cake.
4) Though I have not tried with frozen berries in this recipe concerned, you can use frozen berries too but do not defrost as they tend to muddle with batter.