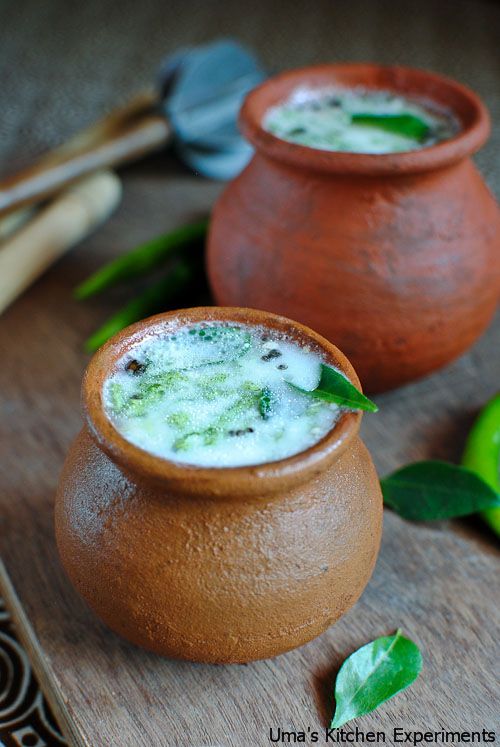 A traditional summer drink which we often prepare at home any time a year.
We use cow milk for making curd at our home. My grandma used to collect the malai/the layer from the curd and makes butter after week time. She used to blend the curd with collected malai, extract the butter from it and use the churned curd for making this recipe. Sometimes, she simply churns the curd and adds the seasoning if we demand it.
During our summer vacation, she used to prepare it in larger quantity and store it in earthen pots which keep the chillness of the butter milk naturally for longer time. I guess this is also a one of the secrets which makes the butter milk more tastier.
Basic Information:
Preparation Time: <10 minutes
Serves: 2-4
Ingredients:
Thick curd / Plain Yogurt – 1 cup
Cold water – 2 cups
Salt – to taste
Coriander leaves – 4 strings, very finely chopped
Curry Leaves – 4 strings, roughly torn
Green Chilli – 2 nos
Ginger – 1 inch length piece
Oil – 1 teaspoon
Mustard Seeds – 1/4 teaspoon
Cumin seeds – 1/4 teaspoon
Asafoetida – a big pinch
Video Recipe:

Method:
1) In a deep vessel, mix curd and water. Churn it using whisk / hand blender / Mathu.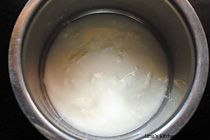 2) Roughly blend the green chilli and ginger separately and add it to the curd water mixture. Mix well.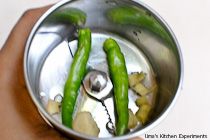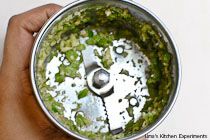 3) Add salt, finely chopped coriander and curry leaves. Taste and adjust the salt as per taste.
4) Heat oil in a seasoning pan. Once the oil is hot, add mustard seeds, cumin seeds and asafoetida. Allow the seeds to splutter.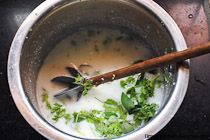 5) Pour this seasoning to the vessel containing the mixture of curd and water. Churn it again.
6) Pour in glasses and serve chill.
Note:
1) Increase or decrease the water quantity as per requirement.
2)You can also grind the cumin seeds along with green chilli and ginger instead of seasoning.